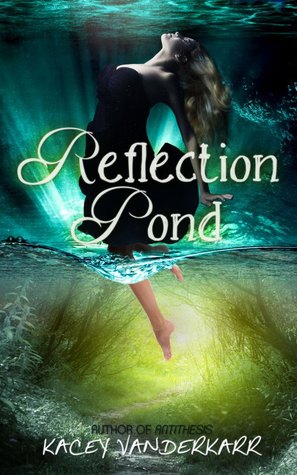 ISBN: 0615966233
Published: April 1st, 2014
Publisher: Urban Fey Press
Read from April 16th to 27th, 2014
Synopsis from
Goodreads
:
Sometimes you find home, sometimes it comes looking for you.
Callie knows a lot more about pain than she does about family. She's never belonged, at least, not until she falls through a portal into her true home. The beautiful faerie city of Eirensae doesn't come free. Callie must find her amulet and bind herself to the city, and most importantly, avoid the Fallen fae who seek her life. Seems like a small price to pay for the family she's always wanted.
Then she meets cynical and gorgeous Rowan, who reads the darkness of her past in her eyes. He becomes Callie's part-time protector and full-time pain in the ass. He has secrets of his own for Callie to unravel. What they don't know is that the future of Eirensae lies with them, and the once peaceful city is about to become a battleground for power.
Review:
I've been meaning to read more fae books for a long time now, so when I saw Reflection Pond on Story Cartel, I immediately knew I wanted to check it out. I wasn't disappointed either. I thought it was a great book with a very interesting story, and I'm really looking forward to the rest of the series.
Since I haven't read other books that revolve around fae (only ones that include them as side characters), I can't make a comparison between Reflection Pond's mythology and that of other fae books, but I can say that I thought the world was very intriguing and also fun. It seemed like just the right mixture of lightheartedness where you wanted to be able to visit Eirensae and then suspicion where you're not really sure what's going on here. You realize fairly early on that there's something up in the city, and I thought that was done really well. It held my attention, and I always felt like I was getting just the right amount of information, never too much or too little.
My biggest complaint against the book is really more of a personal thing than anything else. There is a love triangle, and I'm becoming more and more burn out with love triangles. That being said, I didn't find anything horribly wrong with the love triangle in Reflection Pond. I've read so much worse, and if I didn't already have a somewhat negative opinion on love triangles, I doubt I would have been bothered at all. I did love Rowan and Callie's relationship, and I'm really looking forward to seeing it develop in the future. I just wasn't as thrilled with everything that happened between Callie and Ash, especially since Ash and Rowan were best friends.
I do hope that their families will be explored more in the future. With the fae being raised in foster families, I feel like there's so much potential stories there. That's a large group of people, none of whom grew up in their own family, and I think that's interesting. I also know that your parentage is supposed to stay a secret, but I'm really hoping that's something explored later as well. It could make for some very interesting secrets.
Overall, I really enjoyed Reflection Pond. I think it was a great introduction to fae books for me, and it's made me want to read even more in the future. It's a fun and engaging story that will definitely hold your attention. I would recommend it.
I received this book for free from Story Cartel in exchange for an honest review.