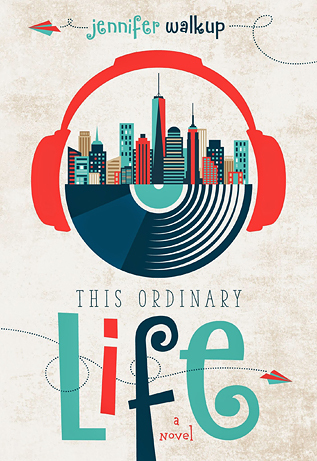 ISBN: 1941311881
Published: October 26th, 2015
Publisher: Luminis Books, Inc.
Read from November 4th to 12th, 2015
Synopsis from
Goodreads
:
Sometimes Hope is the Most Extraordinary Gift of All.
High-school radio host Jasmine Torres's life is full of family dysfunction, but if she can score the internship of her dreams with a New York City radio station, she knows she can turn things around.
That is, until her brother Danny's latest seizure forces her to miss the interview, and she's back to the endless loop of missing school for his doctor appointments, picking up the pieces of her mother's booze-soaked life, and stressing about Danny's future.
Then she meets Wes. He's the perfect combination of smart, cute, and funny. He also happens to have epilepsy like her brother. Wes is living a normal life despite his medical issues, which gives Jasmine hope for Danny. But memories of her cheating ex-boyfriend keep her from going on a real date with Wes, no matter how many times he asks her.
Jasmine can't control everything. Not who wins the internship, not her mother's addiction, not her brother's health--not even where her heart will lead her. She wishes she could just have an ordinary life, but maybe what she already has is pretty extraordinary after all.
Review:
This book had me interested from the beginning because of the fact it centered around a girl whose brother has epilepsy, and on top of that, the boy she starts to fall for is epileptic as well. I enjoyed that aspect of the story as it provided representation and was more unique than many stories I have read. I also thought it was interesting that the main character was a radio host at her school because that's not a dream I've read of many characters having. And then, on top of all of that, there's the fact that her mother is an alcoholic, and that issue is handled very seriously throughout the story.
After reading the book though, I feel like the story had a lot of potential that just didn't come through for me. I wasn't a fan of the writing style, and I got a bit bored with the story. Despite all of the aspects of the story that should have drawn me in, when I saw them being played out it felt like there were too many cliches for me to feel interested. It was like I'd seen it all before just a few too many times.
I did enjoy parts of the book, but I don't know if I would recommend it to anyone. The story just wasn't there for me in the end.
I received this book from Story Cartel in exchange for an honest review.