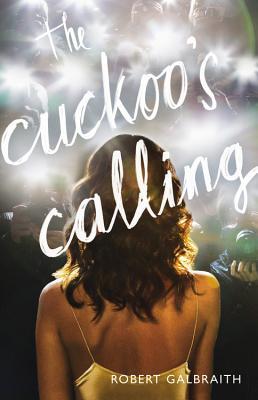 ISBN: 0316206849
Published: April 30th, 2013
Publisher: Little, Brown and Company
Received: Christmas present
Read from May 26th to June 11th, 2016
Synopsis from
Goodreads
:
After losing his leg to a land mine in Afghanistan, Cormoran Strike is barely scraping by as a private investigator. Strike is down to one client, and creditors are calling. He has also just broken up with his longtime girlfriend and is living in his office.
Then John Bristow walks through his door with an amazing story: His sister, the legendary supermodel Lula Landry, known to her friends as the Cuckoo, famously fell to her death a few months earlier. The police ruled it a suicide, but John refuses to believe that. The case plunges Strike into the world of multimillionaire beauties, rock-star boyfriends, and desperate designers, and it introduces him to every variety of pleasure, enticement, seduction, and delusion known to man.
You may think you know detectives, but you've never met one quite like Strike. You may think you know about the wealthy and famous, but you've never seen them under an investigation like this. Introducing Cormoran Strike, this is the acclaimed first crime novel by J.K. Rowling, writing under the pseudonym Robert Galbraith.
Review:
As someone who, unlike so many others, loved
The Casual Vacancy
, I wasn't too worried about not liking this book when I started it. (For the record, the two are entirely different books that are difficult to compare, so I wouldn't say anyone should be turned off about reading
The Cuckoo's Calling
based on their feelings towards
The Casual Vacancy
.) That being said, I didn't expect to be blown away the way I was. Mystery isn't a genre I read often, and this book left me wondering why that is. When I have read mysteries in the past, I've found them to be highly enjoyable, and this one was no different.
Of course, I spent the entire novel trying to figure out the truth, but my theory changed every few pages. Actually, it might be accurate to say that I had five or more theories running through my head at all times, and I was constantly revising them, trying to fit the new information into the possibilities I had already come up with. It was fun, even as I was reading about less than savory characters and events. And, for the record, I never saw the ending coming even after all that theorizing.
While I don't read many mystery novels, I think that fun with guessing what is going to happen exemplifies what a mystery novel should be. You want it to be a page turner that makes you think about what's both going to happen and what already has. The Cuckoo's Calling has all of that. It's left me wanting to read the sequel as soon as possible, and I can only hope that it's as fun of an experience as the first book was.